PurThermal celebrates first year of business
thriving in a time of the Covid -19 pandemic
HICKORY, N.C. -- Against the headwinds of a global pandemic, one local business is celebrating its one-year anniversary and a year of exceeding expectations.
PurThermal,LLC located at 1720 Tate Boulevard SE in Hickory, offers mobile and shop sandblasting, powder coating, and various metal fabrication services. In particular, the company specializes in forming copper tubing and twisted tubing for heat exchangers that can be found in everything from geothermal heat pumps, marine air conditioning to commercial ice machines.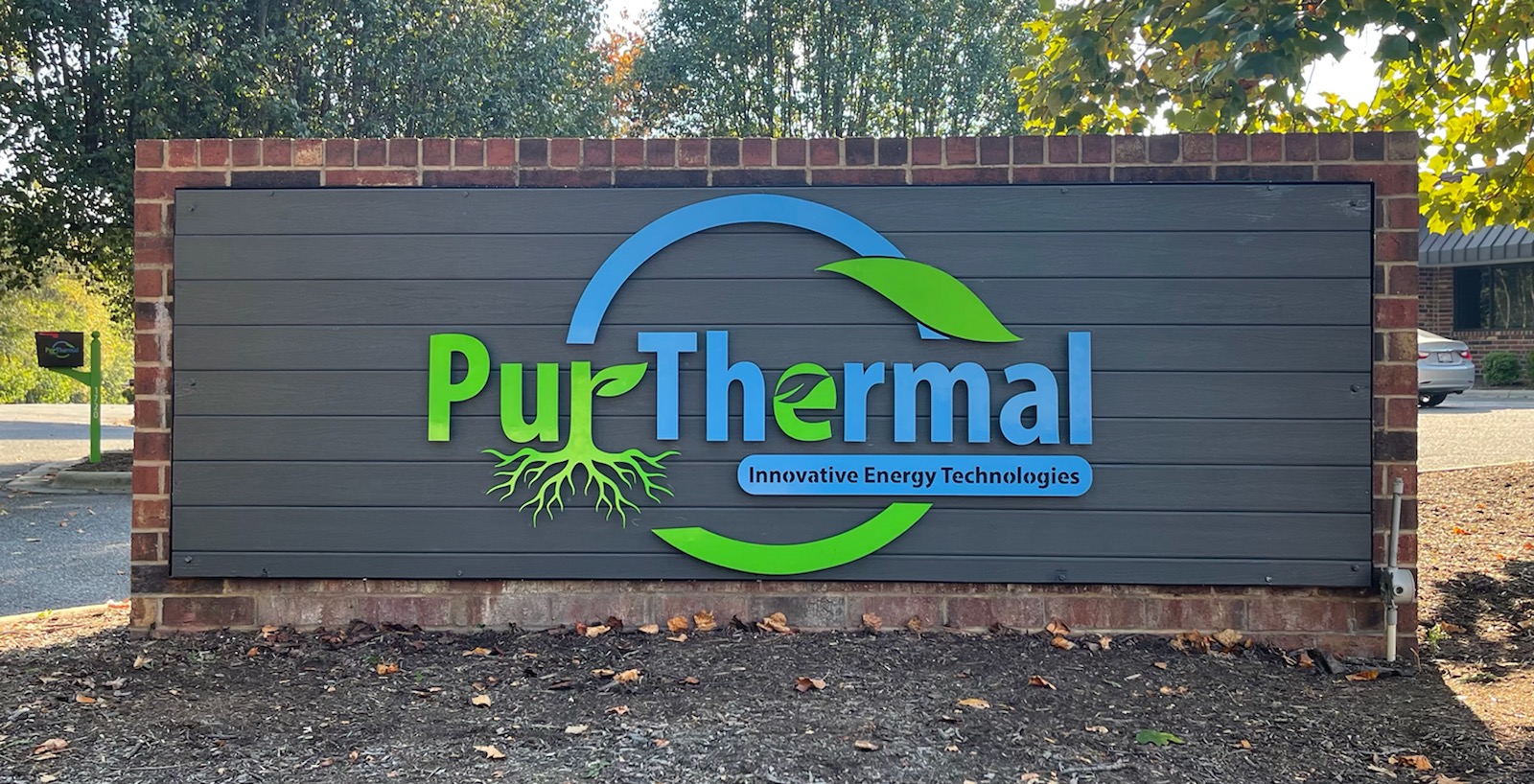 "Since starting last September, we have been blessed by a wide spectrum of customers – from someone here in the market desiring a powder coated motorcycle frame to the restoration of a family heirloom," said Todd Duckwitz, the CEO and Founder of PurThermal. "At the same time, we are working with a growing list of national brands coming to us as a result of some of our unique capabilities and my personal decades-long relationships within several industries."
Purthermal is not Duckwitz's first foray into entrepreneurship and establishing his own business. After stints in the United States Navy and more than 20+ years of experience in the HVAC/R industry, Duckwitz was a partner in a company building geothermal heat pumps in South Dakota. The company met with success in just several years before being acquired by a larger HVAC original equipment manufacturer.
Looking for a new place for his family to call home in slightly warmer climates, Duckwitz found Hickory and was ready to make the move. "People here, are so kind and not in such a hurry" says Todd. "Coming from the Midwest, I dreaded the cold winter months. Hickory provides that balance of moderate climate, sweeping mountain views and is centrally located near Charlotte and Asheville".
As Duckwitz and his family made the move to Hickory, he became aware, through his industry connections, of Turbotec Products and its newly established manufacturing facility in Hickory. Duckwitz joined the company and filled multiple roles within engineering, operations and finally as the general manager of the facility for nearly five years.
In 2020, Duckwitz felt the need to go on his own once again. "The entrepreneurship side [of me] was gone, and I felt like I needed to get back into it," Duckwitz said. Reaching out to a friend and industry partner in Tennessee, Duckwitz set about establishing the new business, now called PurThermal, over several months last spring and summer. The business has been going non-stop since last September, as Duckwitz continues to transfer his years of experience and relationships into opportunities for the young business.
Part of that success also stems from the fact Duckwitz is always looking for ways to build the proverbial "better mousetrap". He has designed machines and equipment that have helped increase automation and raise productivity. Yet, finding someone domestically to construct the machines has been a challenge. "I've designed the machines, but I've had to have them contract-built overseas," said Duckwitz. "I'd prefer to find someone locally that can build the machines once I have the designs worked out."
For any small business, the first year is guaranteed to be a challenge. According to Forbes, 25% of small businesses fail to make it through the first year. Add a pandemic to the equation and it becomes all that more impressive that the company has continued to succeed and build a small, growing team of dedicated and skilled employees. "I am most proud of finding locally talented people. We have all put a lot of blood, sweat and tears into getting the business up and going. Everybody has helped and so many are cross-trained to do almost any job we have. We really have some great people here," said Duckwitz.
As for the year ahead, Purthermal wants to grow their local business in the community as word of mouth continues to spread. "We have lots of opportunities on the horizon and already have a good book of business heading into 2022; with several opportunities that could explode our business literally overnight. We are really excited about the future ahead, the team we have built, and how we can make an impact here in this community."
To learn more about Purthermal, please call (828) 635-2029 or visit their facility.
###
Media Contact:
Catawba County Economic Development Corporation
Nathan Huret
828.267.1564
nhuret@catawbacountync.gov