Higher Education
Catawba County is home to Appalachian State University Hickory Campus, a public four-year university; Lenoir Rhyne University, a four-year liberal arts school and Catawba Valley Community College.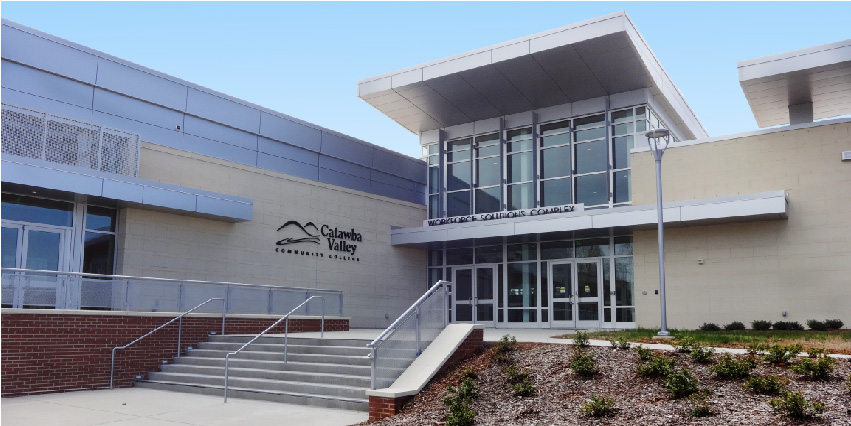 Catawba Valley Community College's (CVCC) commitment to solving workforce needs for local industries is evident in the creation of its Workforce Solutions Complex. A culmination of many years of planning and collaboration with the three public school systems, this $23 million dollar, 86,000 square foot facility houses technology and engineering programs for college students, and junior & senior high school students from all schools in Catawba County. Business-driven programs include: Computer Engineering Technology, Electrical Engineering Technology, Computer Integrated Machining, Electronics Engineering Technology, Welding, Mechanical Engineering Technology, Mechatronics, and Robotics.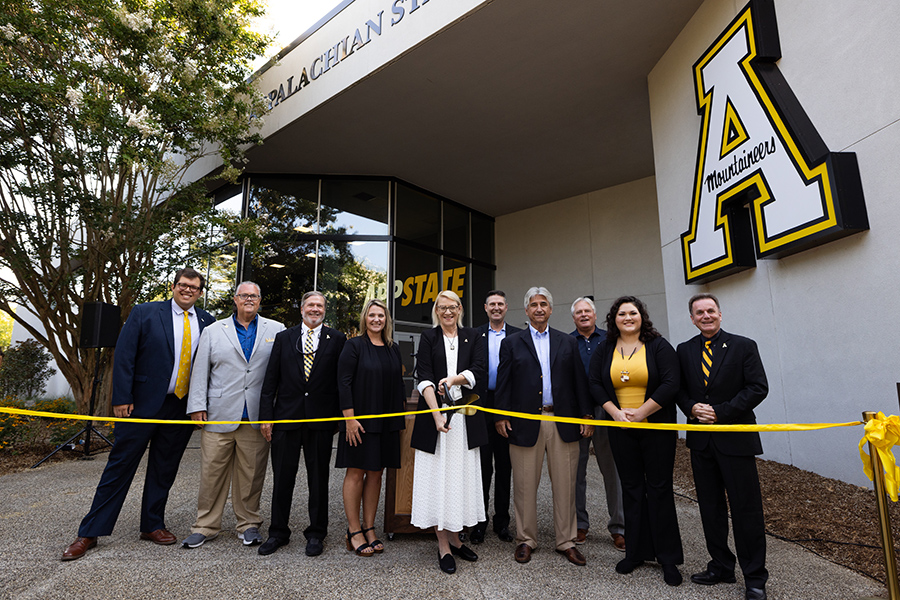 The new 225,800 s.f. Appalachian State University Hickory Campus opened in Fall 2023 with more than 100 undergraduate majors available and an inaugural enrollment of 363 students. The facility is larger than any building on App State's main campus in Boone and sits on 115.7 acres of land including large open spaces. It is a short drive from the NC School of Science and Mathematics western campus in Morganton which opened in June 2022.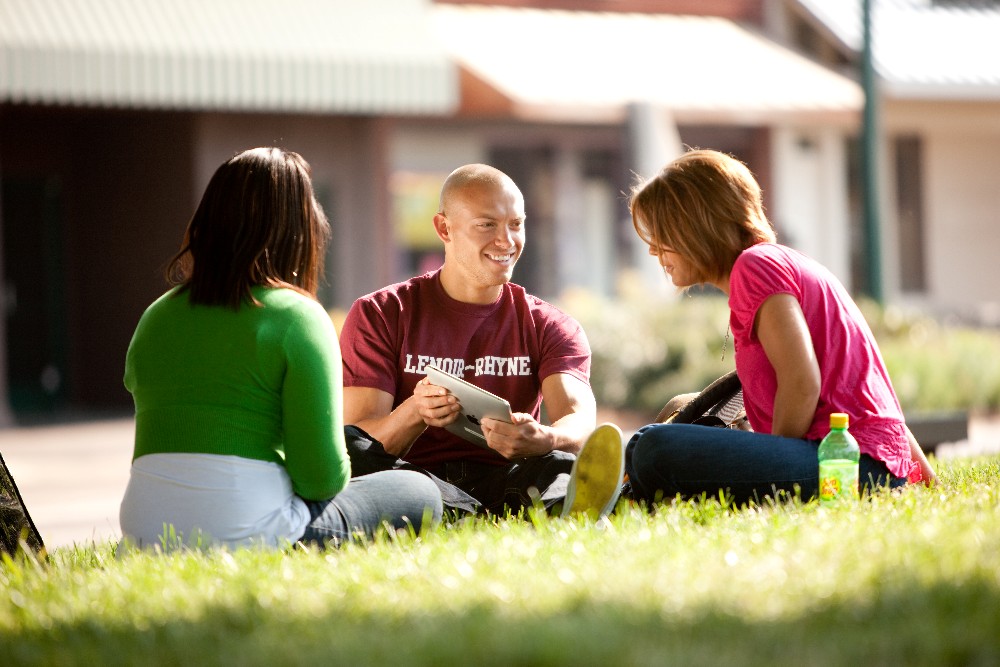 Lenoir Rhyne University (LRU), a private Lutheran school, is accredited by the Southern Association of Colleges and Schools Commission on Colleges to award bachelor's, master's, and doctoral degrees. The University has nearly 2,700 students, including both undergraduate and graduate. LRU offers 50 majors, 53 minors, and 20 graduate programs. Academic programs include Accounting, Business Administration, Information Technology, International Business, Management, Marketing, Nursing, and more. There are 140 full-time faculty, 81% of which hold terminal degrees.
Colleges & Universities within 50 miles of Catawba County
University of North Carolina Campuses (Fall 2022)
Institution
City
Total Enrollment
Distance
Appalachian State University (ASU)
Boone
20,436
43
Appalachian State University (ASU)
Hickory
363 (2023)
-
UNC - Charlotte
Charlotte
29,551
50
Source: National Center for Education Statistics College Navigator
Community Colleges
Institution
City
Curriculum
Enrollment
(Spring '23)
Curriculum &
Continuing Educ.
('22-'23)
Distance
Caldwell CC & TI
Hudson
3,532
9,421
11
Catawba Valley CC
Hickory
4,183
12,702
-
Cleveland CC
Shelby
2,496
9,705
44
Central Piedmont CC
Charlotte
17,278
42,215
46
Gaston College
Dallas
5,325
16,220
22
McDowell TCC
Marion
1,179
5,285
46
Mitchell CC
Statesville
3,228
8,607
17
Rowan-Cabarrus CC
Salisbury
6,220
20,837
46
Western Piedmont CC
Morganton
1,729
5,677
20
Source: NC Community College System, Dashboard
Independant Colleges & Universities (Fall 2022)
Institution
City
Enrollment
Distance
Belmont Abbey College
Belmont
1,501
33
Cabarrus College of Health Sciences
Concord
528
43
Catawba College
Salisbury
1,172
43
Davidson College
Davidson
1,927
32
Gardner-Webb University
Boiling Springs
3,144
40
Johnson & Wales University
Charlotte
1,262
45
Johnson C. Smith University
Charlotte
1,093
44
Lees-McRae College
Banner Elk
855
40
Lenoir-Rhyne University
Hickory
2,686
-
Livingstone College
Salisbury
839
46
Queens University of Charlotte
Charlotte
1,873
47
Source: National Center for Education Statistics College Navigator
K-12 Education

K-12 Public School Enrollment - 2021-2022
District
Schools
Enrollment
Catawba County Schools
28
15,145
Hickory City Schools
9
3,691
Newton-Conover City Schools
7
2,800
Source: NC Department of Public Instruction, NC Schools Report Card
K-12 Non-Public School Enrollment - 2022-2023
Schools
Enrollment
Non-Public Schools
12
1,780
Source: NC Dept. of Admin., Div. of Non-Public Educ., Directory of Non-Public Schools


Public Schools SAT Scores - 2022
#Tested
%Tested
Math
ERW
Total
US
1,450,575
NA
507
521
1028
NC
23,378
25.1
561
569
1130
Catawba
116
12.5
552
559
1111
Hickory
48
24.6
593
599
1192
Newton-
Conover
29
14.1
574
606
1179
Source: NC Department of Public Instruction, 2022 SAT Performance by District & School
Public Schools ACT Scores - 2021-2022

#Tested

Composite
Mean

English Mean
(Met
Benchmark)

Math Mean
(Met
Benchmark)

Reading Mean
(Met
Benchmark)

Science Mean
(Met
Benchmark)

Met all 4
Benchmarks

NC

97,770

18.2

16.4
(38.7%)

18.1
(24.0%)

19.9
(34.4%)

18.6
(24.5%)

15.8%

Catawba

1,034

18.4

16.4
(39.7%)

18.5
(24.3%)

19.0
(33.0%)

19.3
(29.6%)

14.8%

Hickory

267

17.0

14.8
(28.8%)

17.1
(16.5%)

17.7
(28.6%)

17.8
(18.8%)

9.4

Newton-
Conover

183

19.4

17.7
(44.3%)

19.1
(30.6%)

20.3
(39.6%)

19.8
(26.2%)

19.2

Source: NC Department of Public Instruction, ACT Results

Public School Post High School Intentions - 2021-2022

Catawba

Hickory

Newton-
Conover

Total

Public Sr. Institution

234
(23.4%)

63
(25.7%)

39
(20.3%)

336
(23.3%)

Private Sr. Institution

102
(10.2%)

17
(6.9%)

13
(6.8%)

132
(9.2%)

Community College

403
(40.2%)

87
(35.5%)

95
(49.5%)

585
(40.7%)

Private Jr. College

1
(0.1)

1 (0.4)

-

2
(0.1%)

Trade Business School

16
(1.6%)

3 (1.2)

1 (0.5)

20
(1.4%)

Military

26
(2.6%)

-
3 (1.2%)

1 (0.5)

30
(2.1%)

Employment

210
(21.0%)

69
(28.2%)

39
(20.3%)

318
(22.1%)

Other

10
(1.0%)

2 (0.8)

4 (2.1)

16
(1.1%)

Totals

1,002

245

192

1,439

Source: NC Department of Public Instruction, Statistical Profile for 2021-2022