Newton celebrates opening of Capital Converting & Manufacturing
NEWTON, N.C.—Newton welcomed Capital Converting and Manufacturing Inc. to the city during a ribbon cutting ceremony on Monday, July 17. The new business is located at 2066 Industrial Drive.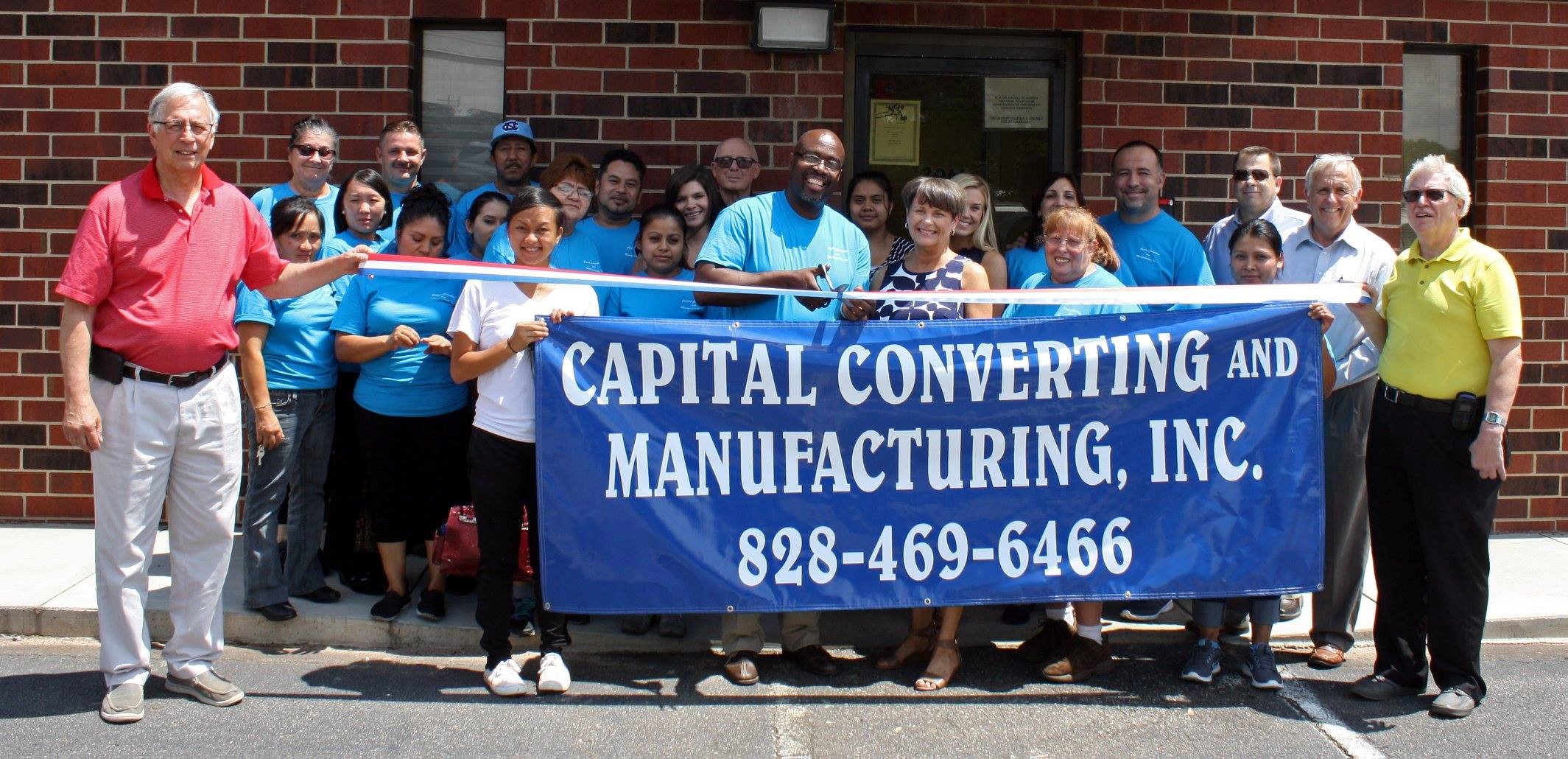 Capital Converting and Manufacturing is one of only two companies in the United States that makes covers for loads of lumber that are transported by truck or train, according to Cardial Earlington, who owns and operates the business with his partners Dr. Anil Patel and Nila Patel. The material for the covers arrives on large rolls. The rolls are cut, sewn, folded and prepared for shipment. The business employees 17 people and has been running for about four months.

"My goal is to take this business to the next level very quickly," Earlington said.
"On behalf of the city of Newton, we welcome you," Newton Mayor Anne P. Stedman said during the ceremony. "We're glad that you're here, and we're here to help you."
Earlington and his team have been working on increasing production and offering their customers quick turnaround times. They compete with suppliers around the world and are dedicated to providing a high-quality, American-made product. Since they opened, Capital Converting and Manufacturing has delivered about 100,000 covers to customers.
Earlington moved from Panama to the United States in 1998. He started work as a janitor at a manufacturing company in West Virginia; within five years, he was the plant manager.
"You've got to believe in yourself," Earlington said. "It's been a journey for me and we've got to put God first. Without God, we can't be successful."
Photos from the Capital Converting and Manufacturing ribbon cutting are available on the city of Newton's Facebook page.
For more information about Capital Converting and Manufacturing, call 828-469-6466.