Catawba County Economic Development Corporation tackles challenge of building space for new businesses at annual meeting
Kevin Griffin kgriffin@hickoryrecord.com Hickory Daily Record
HICKORY – The need to expand the area's inventory of buildings and emphasize product development were major themes at the Catawba County Economic Development Corporation's annual meeting Wednesday.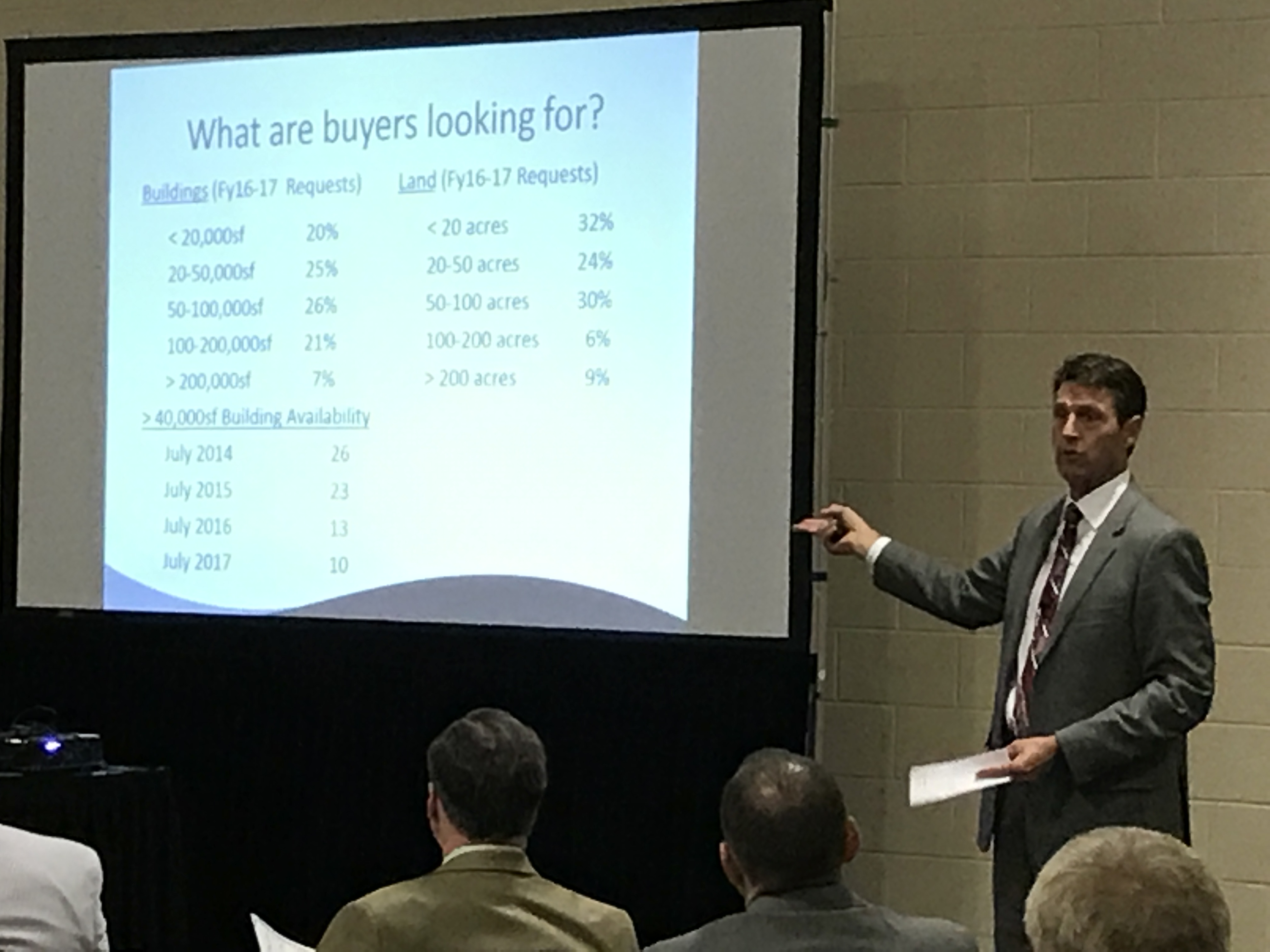 EDC Board Chairman Dan Timmerman gave opening remarks, a portion of which were devoted to discussing economic activity in Catawba County during the last fiscal year.
Catawba County generated nearly $1.3 billion in investment and created 746 jobs, according to the presentation.
N.C. Deputy Secretary of Commerce Will Miller followed Timmerman and spoke about the state of the North Carolina economy and the factors, including talent, infrastructure, having the right product and incentives, which will shape North Carolina's economic future.
Miller told the crowd the department was open, available and eager to provide support.
"We're your partner; we're here to serve you," Miller said. "Anything you need, we're here to help."
EDC President Scott Millar then spoke, using the analogy of a car lot as a way of explaining the importance of diversifying and creating products suited to the needs of clients.
"The question for you, particularly if you're an elected official or somebody that is interested in economic development, the question is, what's on our lot?" Millar said. "Do we have that type of option that you as a buyer, or Mr. Client, is going to want when they come to town?"
While the county is often successful at bringing companies into town to look at things, the county needs to diversify its inventory of larger scale buildings.
Millar presented data showing that nearly 80 percent of the requests from potential clients in the previous year were for buildings that were 20,000 square feet or more.