App State comes down the mountain: University announces new campus in Hickory
By Kevin Griffin, Hickory Daily Record
Click here for the original article and additonal video from the Hickory Daily Record.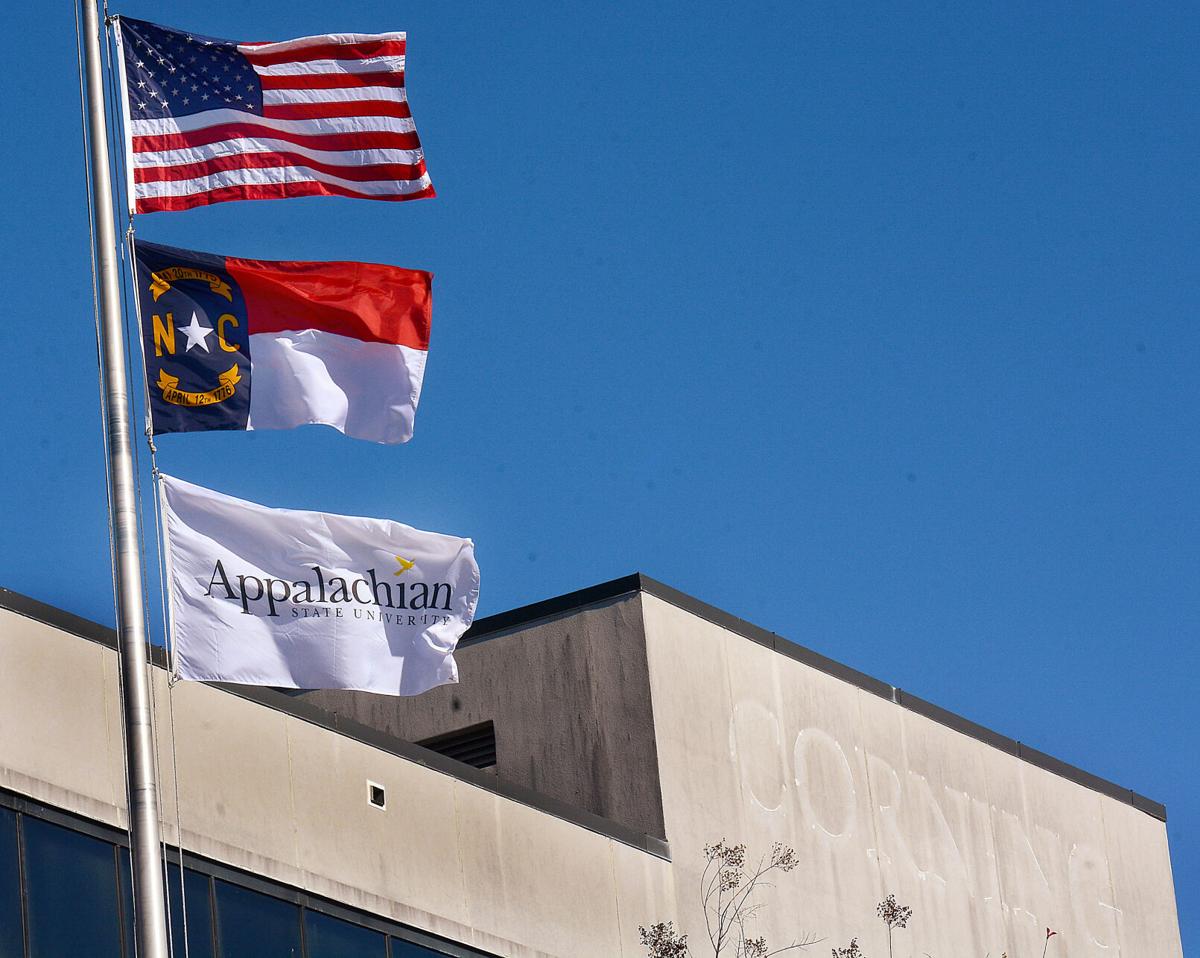 Appalachian State University will open a campus in Hickory in the large building off U.S. 321 that once housed the headquarters of Corning Optical Communications.
Speaking before a group of city, county, state and university leaders on Friday, App State Chancellor Sheri Everts said the university purchased the building that will house the new campus.
Everts spoke about how the university's academic deans marveled at the size of the building during a tour that morning.
At five stories tall and nearly 226,000 square feet in size, Everts said the building is the largest to be part of App State.
The university purchased the building for a little more than $1 million. The total assessed value of the building and land is listed at $5.9 million on Catawba County GIS.
She said the university plans to hold a tour soon to announce details on the programs to be offered at the campus and the timeline for opening the building.
While the details of the specific offerings were not available, Everts provided some idea of the population the campus is intended to serve. "For those who want an App State education but choose to live and work in the Hickory area, for those who may have begun but not completed their undergraduate degrees, App State is here for you," Everts said.
Everts credited two people from the Hickory area — former University of North Carolina Board of Governors member Leroy Lail and businessman and philanthropist Don Beaver — for their role in bringing the campus to Hickory.
Megan Hayes, the university's associate vice chancellor and chief communications officer, said there are no plans now to make any changes with the Appalachian Center at Catawba Valley Community College. It offers elementary education and social work programs.
An information sheet handed out by the university at the event noted the limits of growth in Boone and the university's focus on "areas that have growth capacity and market potential for both on-campus and online programs."
In Hickory, the university has found a community whose leaders are eager for chances to grow and develop.
Scott Millar, president of the Catawba County Economic Development Corporation, said education is an indispensable component for ensuring a strong local economy.
"Education plus economic development are the fundamental drivers of opportunity in today's marketplace," Millar said. "They're quickly becoming synonymous. If you don't have an education opportunity for people, you certainly won't have economic development."