RMC Advanced Technologies to invest a minimum of $7 million and create more than 49 jobs in Newton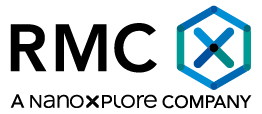 NEWTON, N.C. – RMC Advanced Technologies (RMC AT), a subsidiary of NanoXplore headquartered in Montreal, Canada, plans to expand its existing manufacturing facility in Newton. RMC AT recently acquired the Newton facility and operations from Continental Structural Plastics in September. Over the next three years, RMC AT plans to create 49 new jobs and invest a minimum of $7 million in new facility construction, machinery, and equipment. Salaries for the new employees will vary by position and experience. The overall average salary will be higher than the Catawba County average wage.
With nearly 400 global employees, RMC Advanced Technologies is an international manufacturer of graphene-enhanced plastics and composite products for industrial and transportation markets. The newly-acquired Newton operation further positions the company with the ability to continue to produce body and hood components for major North American truck and bus manufacturers. As part of the expansion, RMC AT will be constructing a new paint line, allowing the company to offer existing and new customers a turnkey solution and distinguish their offering from other competitors in the marketplace.
"RMC Advanced Technologies is extremely excited to have acquired and, in quick order, to be expanding our new Newton operation to better fulfill the needs of our North American customers," said Ali Karnib, Vice President of Operations – Composite Business Unit. "We greatly appreciate the support from the State of North Carolina, Catawba County, and the City of Newton on this expansion project and we look forward to being an involved corporate citizen in our new community."
"Catawba County is firmly committed to supporting our manufacturers and our manufacturing workforce," said Randy Isenhower, chair, Catawba County Board of Commissioners. "With the expansion of RMC Advanced Technologies, we continue to strengthen our transportation components cluster and create new opportunities to grow our workforce."
"RMC Advanced Technologies considered operations across the globe for this expansion," said Newton Mayor Eddie Haupt. "We are delighted they felt the City of Newton and Catawba County offered them the best mix of low business costs, access to key customer supply chains and a skilled manufacturing workforce. We appreciate their recognition that Newton provides great opportunities through our talented workforce and outstanding utility service. We look forward to growing with RMC Advanced Technologies for many years to come."
"As we have been working with RMC Advanced Technologies on their expansion, we have been highly encouraged by the company's desire to be actively involved in our community," said Dr. Garrett Hinshaw, chair of Catawba County EDC. "Our community needs partners like RMC Advanced Technologies if we are to build impactful and lasting efforts like K-64 and Catawba Valley Community College's Workforce Solutions Complex."
RMC Advanced Technology plans to hire a variety of employees for the new manufacturing operation in areas of production, maintenance, quality, management, and supply chain logistics. Hiring is expected to begin early 2021.
Local incentives will be considered for the project at upcoming public hearings by the Catawba County Board of Commissioners and Newton City Council.
About NanoXplore Inc. and RMC Advanced Technologies
NanoXplore Inc. is a graphene company, a manufacturer and supplier of high-volume graphene powder for use in industrial markets, as well as standard and custom graphene-enhanced plastic and composite products. NanoXplore has manufacturing facilities in Montreal, Canada and Vallorbe, Switzerland and employs more than 400 people. RMC Advanced Technologies is a wholly-owned subsidiary of NanoXplore Inc. RMC Advanced Technologies produces and sells composite components for the heavy-duty truck, coach, transit and bus, machinery, agriculture and wind energy markets.
Media Contacts:
Catawba County Economic Development Corporation
Nathan Huret
828-267-1564
nhuret@catawbacountync.gov
###