Prospects 'promising' for new Spec building
By Emily Willis emilywillis@hickoryrecord.com Hickory Daily Record
Original Post on hickoryrecord.com can be found here.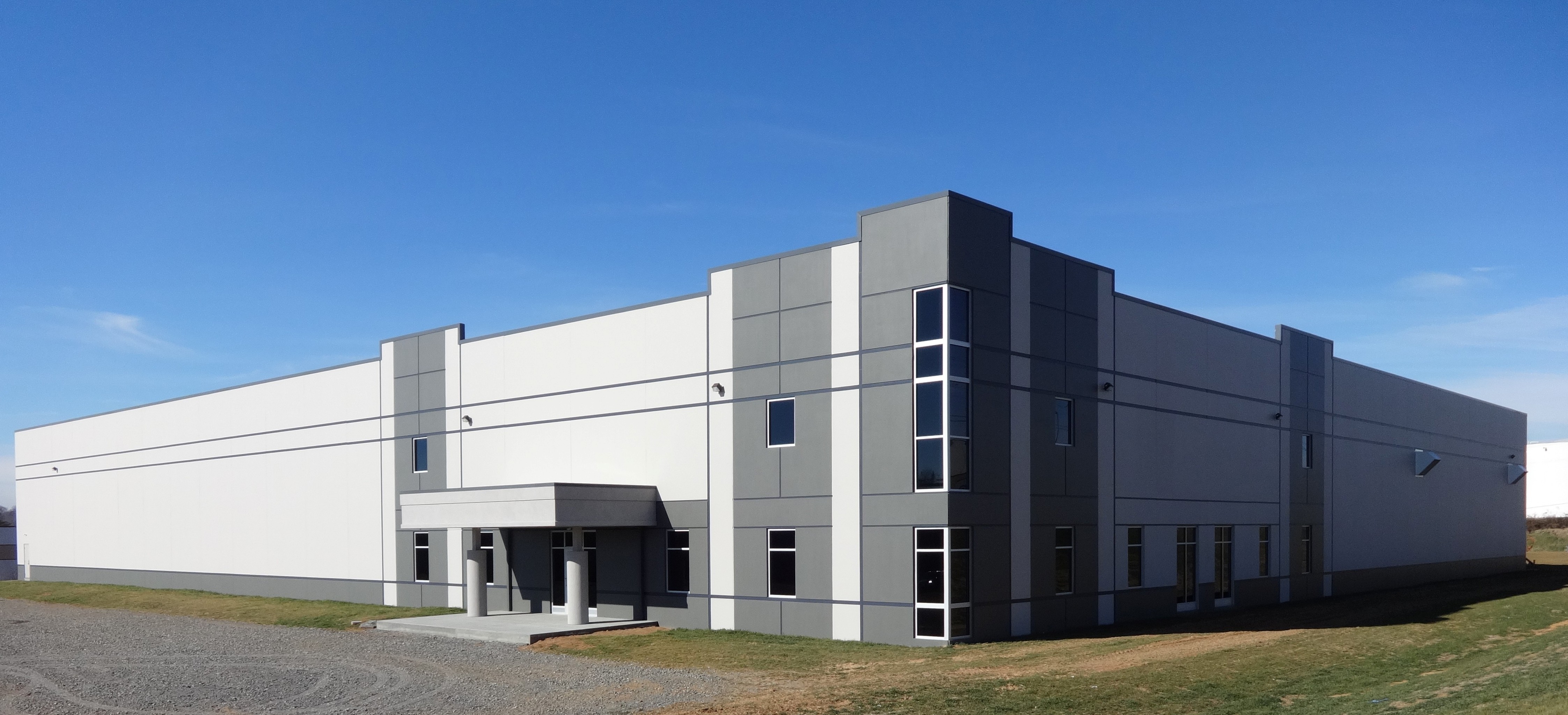 CLAREMONT — People driving through Claremont may think they see untapped potential for the small town, but what doesn't catch their eye is the steady rise of industry that has been taking place over the last decade.
Along with this rise, construction on the second speculative (spec) building located in Claremont was completed back in December, and the Catawba County Economic Development Corporation (EDC) has been busy marketing the building ever since.
The 48,000-square-foot building, expandable to 96,000 square feet, is in shell condition, which enables a manufacturer to upfit the facility's interior to meet its specific needs.
Scott Millar, president of the Catawba EDC, said there have been approximately 16 submissions and five visits to the newly constructed building, but nothing has been set in stone.
"This is promising. The activity is pretty high at this point," Millar said.
Claremont Mayor Shawn Brown is excited to have a second spec building in his town, and anticipates a company to close on the building sooner than the first.
"I believe that all the activity that was generated with the first spec building, and the fact that we attracted a company from California, I just don't see this one taking the length of time that the first one took to get someone in there," Brown said.
Brown has gone through two processes to construct spec buildings now, and appreciates the cooperation from all entities involved.
Brown added he is very pleased to have two spec buildings, and welcomes the opportunity for a third.
"Why stop a good thing? It worked for the first one, it's going to work for the second one, and if we have the land and builder that is ready then I am all for it," Brown said. "I see no reason why we shouldn't want that."
Although the mayor pushes for industrial opportunities for Claremont, he still encourages other municipalities to get while the getting is good.
"If Claremont isn't the right fit for an industry, my hope is that they find what they are looking for in Catawba County," Brown said. "That is our goal, to bring industrial and economic development to the county."
Although Millar cannot take credit for coming up with the idea of a spec building, he does give the EDC and county credit for creating a unique methodology to fill the shell buildings.
Millar explained that a developer will construct the building, and the EDC, county and a municipality will work together to cover the carrying costs for up to three years — this methodology encourages developers to participate, said Millar.
The first spec building — now occupied by DAE Systems (Dynamic Air Engineering, Inc.) — was not sold until 18 months after construction was completed, and MIllar said the carrying costs were between $70,000 and $75,000.
Now, other communities are using the methodology as a model.
"Alexander County built their spec building using our same approach, and a lot of other countries have contacted me to try and understand this approach that we are using," Millar said.
Millar used a baseball analogy to describe what he expects to happen with future spec buildings. He anticipates having someone batting, another warming up and another in the dugout.
"Our hope is to be readying whatever the next spec building is, so that if we haven't already started number three by the time the second one is sold, at least we still have this one ready to go," Millar said. "We aren't quite there yet, because it takes a long time to get that ball rolling."
Emily Willis is the health and general assignment reporter at the Hickory Daily Record.