CVCC Furniture Academy to expand to Newton
By Michelle T. Bernard, O-N-E Reporter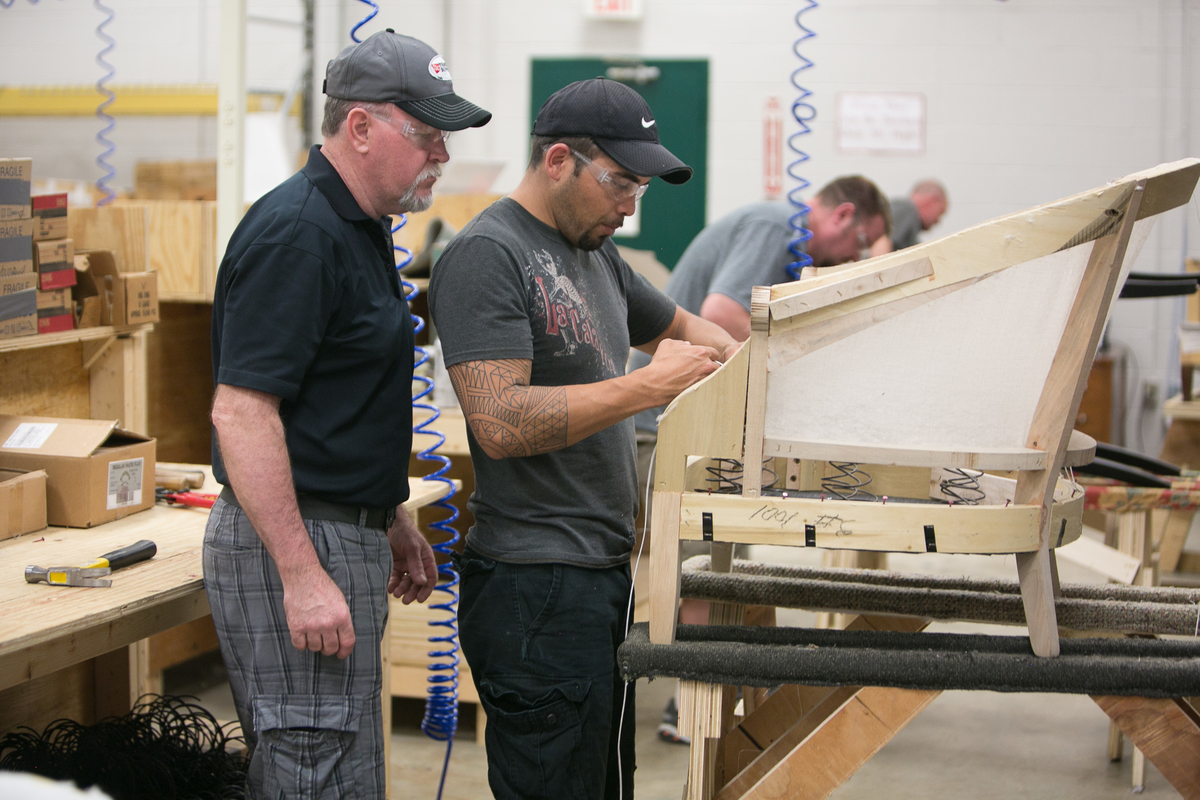 After months of negotiation, Catawba Valley Community College (CVCC) will be expanding their acclaimed Furniture Academy to Newton to property located at 973 Locust Street.
The new facility is 38,000 square feet which is over triple the size of the existing space at CVCC's East Campus.
Currently there are over 200 people on the waiting list to get into the program according to CVCC's President Dr. Garrett Hinshaw
"We have been producing as many students as we possibly could in the 6,000 square feet that we're in now and this will allow us to basically quadruple our enrollment and our output to local businesses and industry," Hinshaw said.
So far there has been a 100 percent hiring rate for students graduating from the Academy according to Hinshaw.
"The furniture industry has been an important part of Newton's history for generations, and furniture manufacturers remain significant employers in Newton," Newton Mayor Anne Stedman said. "The resurgence of modernized furniture manufacturing in our community is  bringing high-paying jobs, and there is great demand for men and women who have the skills needed to work in the furniture industry.  We support Catawba Valley Community College and the furniture companies that have partnered with the college to form the Catawba Valley Furniture Academy.  We are proud that the next generation of furniture craftspeople in the Catawba Valley will receive such quality instruction right here in Newton."
It is anticipated that the expanded Academy will be up and running in the new facility in three months.  There is very little up-fit that will need to be done to the building according to Hinshaw.  The building is only about 10 years old and was formerly used as a furniture manufacturing facility.
"This is a big day for the furniture manufacturing firms in our area and it's a big day for Catawba Valley Community College to be able to meet those demands as we go forward," Hinshaw said.
The total purchase price for the building was $875,000 with $675,000 to be provided by Catawba County and the remainder from institutional support.