Corning Expansion to Create 105 New Jobs in Hickory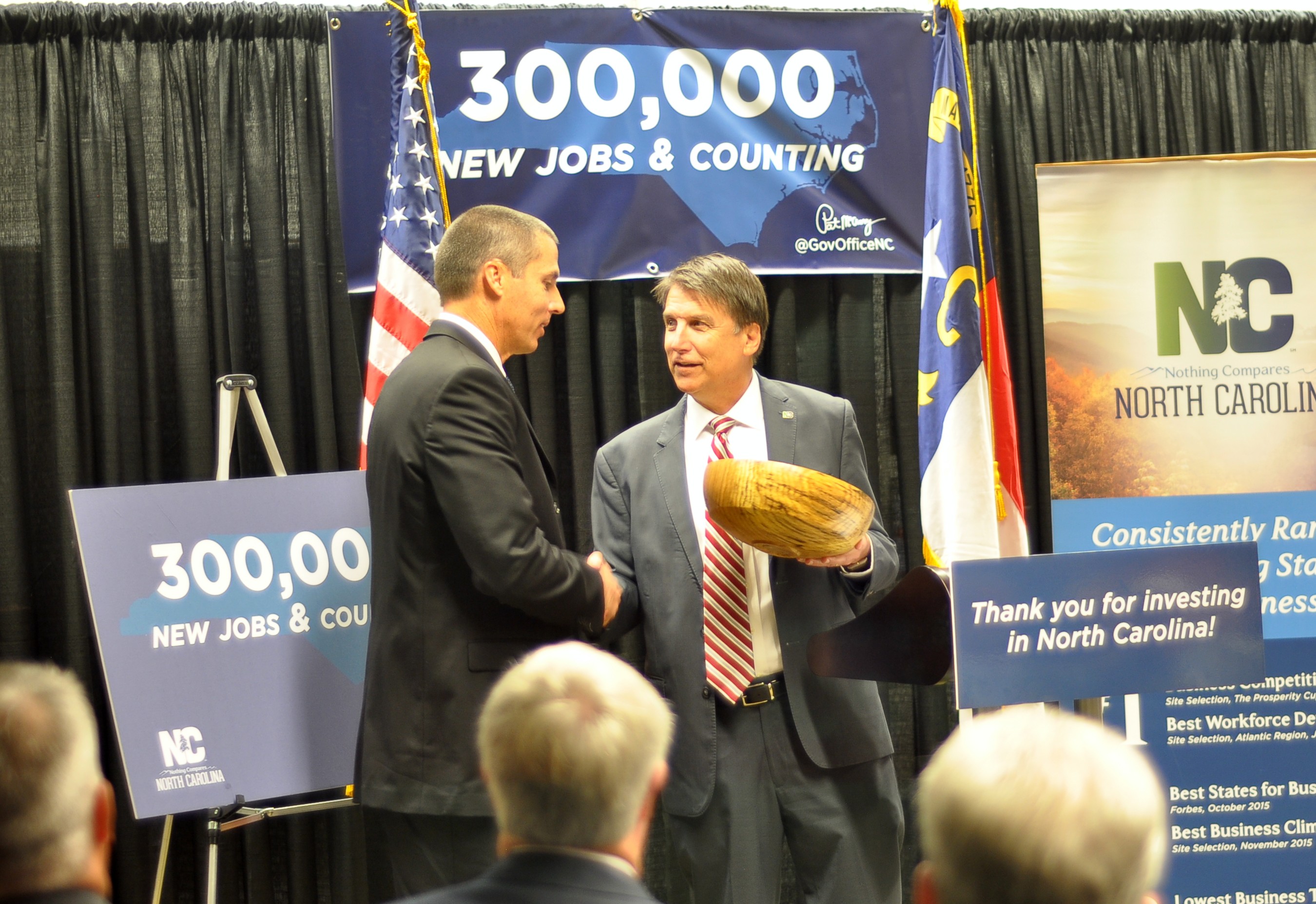 September 26, 2016
For Immediate Release
For more information contact:                                                                      
Scott Millar, President
Catawba County Economic Development Corporation
828-267-1564
HICKORY, NC – Corning Incorporated will invest at least $30 million to expand its optical cable production plant in Hickory, North Carolina, creating 105 new jobs over the next five years, with an average wage of $58,000. According to Corning, the expansion will support strong global demand fueled by fiber-to-the-home deployments, data center builds, and wireless network expansions.    
Corning's expansions in Hickory are facilitated in part by an award to the company from North Carolina's Job Development Investment Grant (JDIG) program that was approved by the state's Economic Investment Committee and announced today. Local incentives will be considered today by both the City of Hickory and Catawba County at a joint meeting.
"We are pleased to announce this expansion of our world-class optical communications capacity in Hickory, where it all began over 35 years ago," said Clark S. Kinlin, executive vice president, Corning Optical Communications. "This expansion would not be possible without the ongoing support of city, county, and state government entities that help make this increased investment here a win for Corning, for the Hickory community, and for our highly-skilled, dedicated employees who work and live here."
"A growing technology company creating additional high-paying jobs in Hickory … that's the economic opportunity this city needs as we continue to develop the CityWalk and the RiverWalk, becoming an even greater place to live and work," said Mayor Rudy Wright, City of Hickory. "We applaud Corning's announcement and commitment to the City of Hickory."
"We are grateful Corning is choosing Catawba County for this significant facility expansion", said Randy Isenhower, Chair of the Catawba County Board of Commissioners, "The commitment in jobs and new technology will maintain Catawba County's substantial position in the telecommunications and data center industry."
"Corning has been a part of our community for over 30 years and we are excited that they chose Hickory for this production expansion," said Dan Timmerman, Chairman of Catawba County Economic Development Corporation. "Corning has optical fiber and cable manufacturing facilities around the world, but they chose to place this expansion in Hickory. That says a lot about their commitment to Catawba County, the City of Hickory, and our manufacturing workforce."
Corning (www.corning.com) is one of the world's leading innovators in materials science. For more than 160 years, Corning has applied its unparalleled expertise in specialty glass, ceramics, and optical physics to develop products that have created new industries and transformed people's lives. Corning succeeds through sustained investment in R&D, a unique combination of material and process innovation, and close collaboration with customers to solve tough technology challenges. Corning's businesses and markets are constantly evolving. Today, Corning's products enable diverse industries such as consumer electronics, telecommunications, transportation, and life sciences. They include damage-resistant cover glass for smartphones and tablets; precision glass for advanced displays; optical fiber, wireless technologies, and connectivity solutions for high-speed communications networks; trusted products that accelerate drug discovery and manufacturing; and emissions-control products for cars, trucks, and off-road vehicles.
-30-
SEE ADDITIONAL COVERAGE:
McCrory announces Corning expansion, sinkhole "action plan" (Hickory Daily Record)
Corning will bring 105 new jobs to Hickory (WHKY)
Corning Optical to add 105 jobs in Hickory to expand productions (Charlotte Business Journal)
Corning announces 105-job expansion in Hickory (Charlotte Observer) 
Company to add 105 jobs at Hickory plant (WLOS)
Corning is adding 205 jobs in Winston-Salem and Hickory (The News & Observer)
Corning commits to expansions in Winston-Salem, Hickory (Winston-Salem Journal)
Corning Optical plans to add 205 jobs in 2 expansions (WECT)
Corning Optical plans to add 205 jobs in 2 NC expansions (WWAY)
Corning Optical Communications Expands Facilities in Hickory and Winston-Salem, North Carolina (Area Development Online)