CommScope Announces Business Expansion at Catawba Facility in North Carolina
Company will invest $60.3M and create 250 jobs
CATAWBA, N.C. – CommScope, a global leader in infrastructure solutions for communication networks, announces a major business expansion at its Catawba County facilities. Headquartered in nearby Hickory (NC), with more than 1,600 Catawba County employees, the company plans to invest $60.3 million over the next four years to enhance production capabilities and create 250 new positions with an average annual salary of $57,332.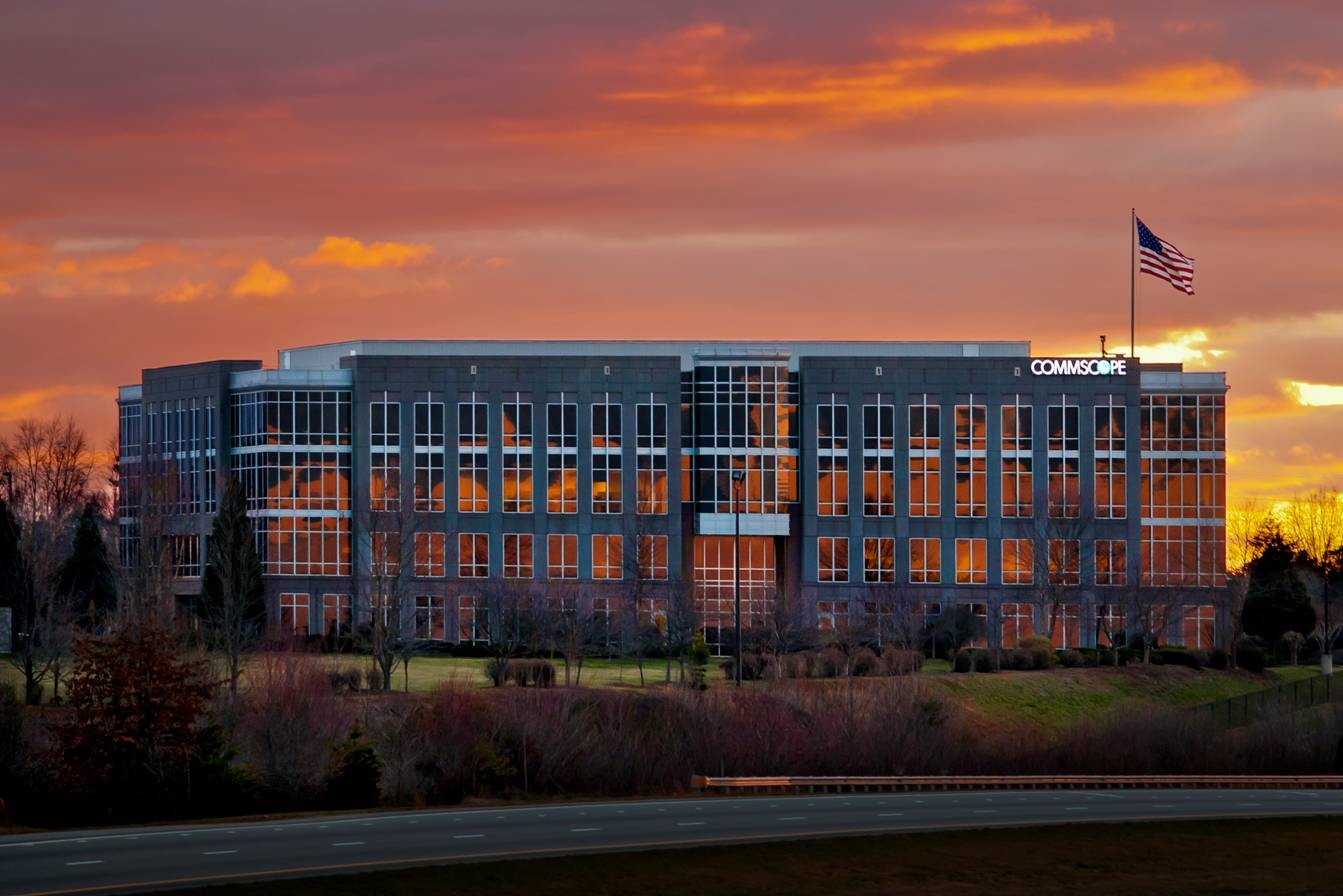 The investment by CommScope over the next four years demonstrates their ongoing commitment to innovation, growth, and the local community. The expansion will bolster the company's manufacturing capabilities to meet growing demand for broadband nationwide, in particular, federally-driven initiatives to enhance access and telecommunications speeds in previously underserved broadband markets.
"We are excited to embark on this expansion project at our Catawba County facilities," said Chuck Treadway, CEO of CommScope. "This investment reflects our confidence in the region's skilled workforce and our commitment to meeting the increasing demands of our customers. We look forward to further contributing to the economic development of Catawba County and North Carolina."
Randy Isenhower, Chair of the Catawba County Board of Commissioners, stated, "CommScope has been a valued partner in our community for many years, and we are thrilled with their decision to expand their operations here. This investment will not only create new job opportunities but also strengthen our local economy. We are proud to support their growth and success."
Frank Young, Chair of the Catawba County EDC Board of Directors, remarked, "CommScope's decision to invest in our community is a testament to the favorable business climate and skilled workforce we have in Catawba County. We are confident that this expansion will stimulate further economic growth, attract more talent, and enhance the region's reputation as a hub for cutting-edge technology companies."
The additional positions created by the expansion will range from manufacturing and engineering roles to management and support functions. CommScope will work closely with local workforce development agencies to identify and train qualified candidates for these new opportunities. Hiring opportunities will be posted in the future on the company's website at jobs.commscope.com.
A public hearing for local incentive consideration will be scheduled in the coming months by the Catawba County Board of Commissioners.
In addition to Catawba County, other key partners in the project include the North Carolina Department of Commerce, Economic Development Partnership of North Carolina, and Catawba County Economic Development Corporation.
###
Media Contact:
Catawba County Economic Development Corporation
Nathan Huret
828-267-1564
nhuret@catawbacountync.gov