DAE Systems to relocate HQ and manufacturing to new spec facility in Claremont
July 18, 2016
For Immediate Release
For more information contact:
Julie Pruett, Director of Business Recruitment
Catawba County Economic Development Corporation
828-267-1564
CLAREMONT, NC – DAE Systems (Dynamic Air Engineering, Inc.) announced that it will fully relocate all operations including the headquarters, research and development and product manufacturing from California to a speculative manufacturing facility in the Claremont International Business Park. DAE Systems commits to invest a minimum of $7,255,000 on acquisition and completion of the facility and installation of aviation parts manufacturing machinery and equipment. Agracel Inc. will purchase the facility from BG&A Properties, LLC (Matthews Construction) and up-fit the facility to company specifications, leasing the facility to DAE Systems, which plans to create a minimum of 53 new jobs over 5 years. The average wage of all new jobs created will greatly exceed the county average wage. DAE Systems serves the aviation and defense communities with engineered products.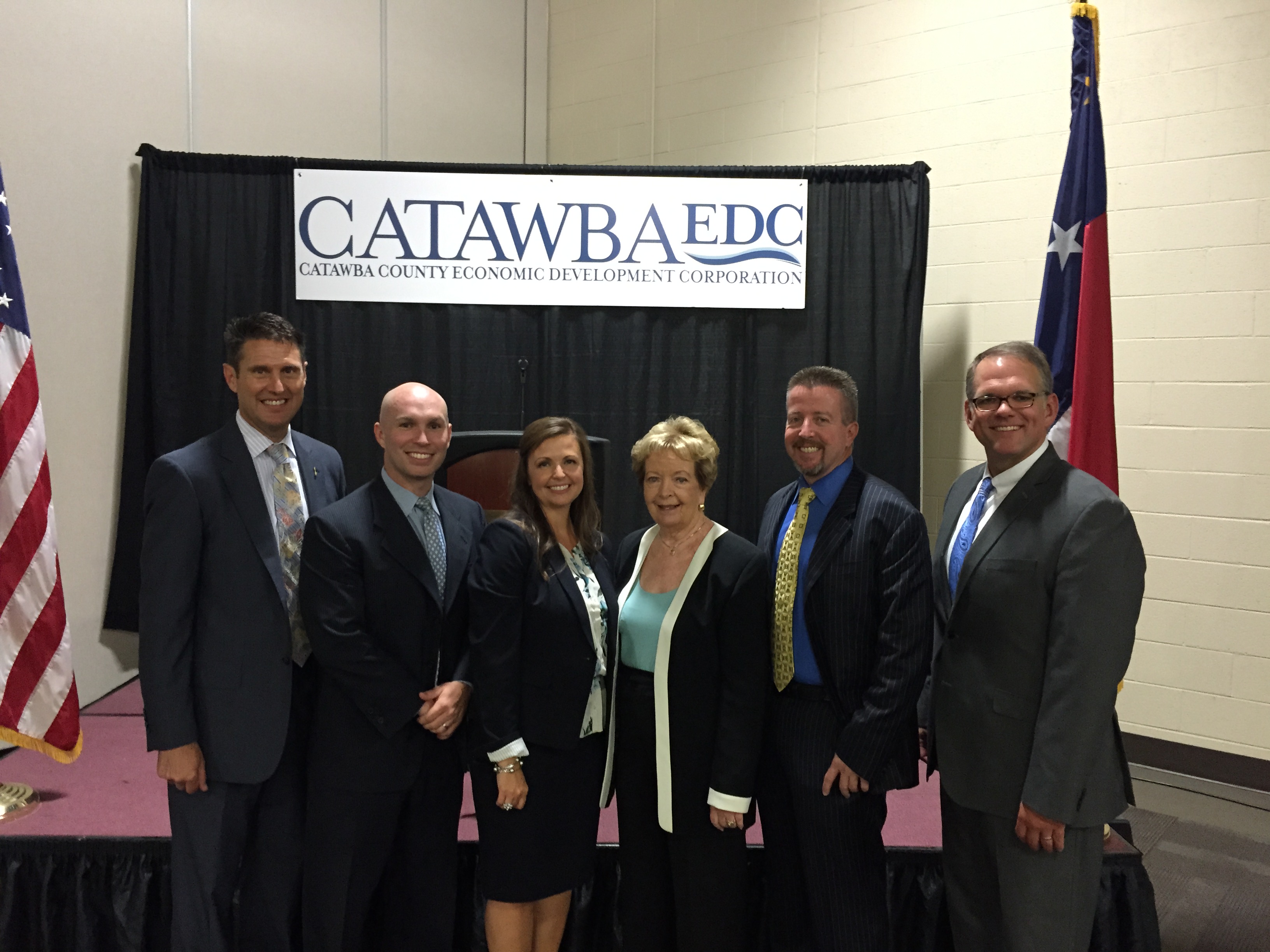 The announcement was made possible in part by a One NC Fund grant of $110,000. The grantwas announced today by Governor McCrory, the Economic Development Partnership of NC, and the NC Department of Commerce. Local incentives will be based on job creation and investment performance standards and will be considered in an upcoming public session by local governing boards.
"DAE Systems worked actively over the past two years critically analyzing five States for potential relocation and dozens of counties within those States," said Jeremy Morrison, DAE Systems President. "After considerable comprehensive analysis, it is clear that Catawba County is the best possible location for our company. All of us anticipate a bright future in North Carolina and are excited about celebrating our seventy fifth anniversary in October 2017 in our new building right here in Catawba County. We're looking forward to a long relationship in partnership with both the State and the local community."
"Catawba County welcomes DAE Systems to our family of advanced manufacturers," said Randy Isenhower, Chair of the Catawba County Board of Commissioners. "This 74 year-old, family owned company is an ideal fit for our community and we are glad that they have chosen Catawba County to write the next chapter of their successful story. We are so proud that the partnership between the County, City, EDC and Matthews Construction was successful in constructing the 51,200 sf spec building in Claremont, ultimately bringing DAE Systems to Catawba County."
"This was a very competitive project and there were several entities that assisted us in selling the Morrison family on the community," said Claremont Mayor Shawn R. Brown. "It was very impressive to see how the Catawba County School System and Catawba Valley Community College teamed with the City, County, and EDC to prove that we would make the best location for DAE Systems. We have a great team of community partners that we can always count on."
"If you build it they will come," said Dan Timmerman, Chairman of Catawba County Economic Development Corporation.  "Not only were we fortunate enough to win the location of DAE Systems, but also Substance Inc. which is currently constructing a 50,000 sf facility in the Claremont International Business Park. Substance initially considered the spec building before deciding to purchase 17 acres and construct a new facility in the park."
DAE Systems was founded in 1942 and is a third generation family owned manufacturer of military and FAA-qualified equipment for the commercial aerospace and defense markets. Their product ranges from highly engineered air moving and motion control products to specialized subassemblies, fabricated and machined structures for the aviation and defense companies worldwide.
-30-
SEE ADDITIONAL COVERAGE:
Governor McCrory Announces Arrival of Dynamic Air Engineering Corporate Headquarters (NC Governor's Office)
Californian aerospace company to relocate to Claremont (Hickory Daily Record)
DAE Systems to relocate HQ to Claremont, plans to create 46 jobs (Charlotte Observer)
Cali aerospace contractor to bring HQ, jobs to Catawba County (Charlotte Bus. Journal)
Dynamic Air Engineering (DAE) will relocate to Claremont (WHKY) 
New DAE Systems jobs in Claremont boast average salary of $51K (Hickory Daily Record)