Existing Clusters - Inactive
Advanced Manufacturing
Manufacturing has a long and rich history in Catawba County. Even today, 31% of Catawba County's working population is engaged in manufacturing. That's more than three times the national average of 10%. There are over 425 manufacturers in Catawba County employing more than 23,000 workers.
It's true that the face of the manufacturing sector in Catawba County has seen a lot of change. Though the textile mills that once lined the region's rivers are gone, in their place are advanced manufacturing facilities producing high value products like automotive components, fiber optic cable, and custom handcrafted furniture.
Catawba Valley Community College's Manufacturing Solutions Center is a non-profit organization located in Conover, North Carolina. The center strives to improve quality and efficiency, develop new products and create/retain jobs. The multi-faceted center offers several different services including standardized testing, product development, training (hosiery, software, industrial, etc), engineering, and many more.
View our Advanced Manufacturing Brochure to learn more about Catawba County's manufacturing specialization.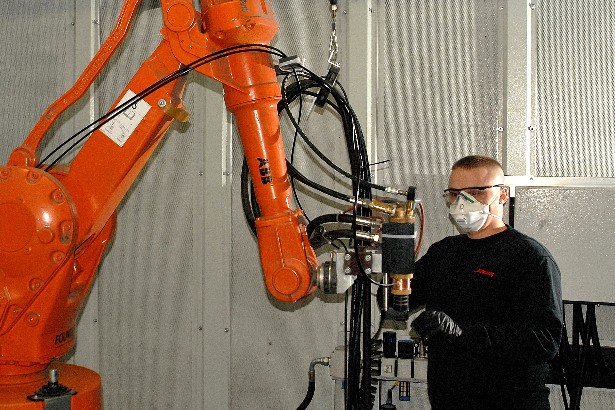 ---
Telecommunications
Two of Catawba County's largest employers also happen to be two of the world's largest producers of fiber optic cables. Supporting these industry giants—CommScope and Corning Optical Communications, along with Prysmian—are a number of smaller suppliers that combine to create one of the most impressive clusters of fiber companies in the world.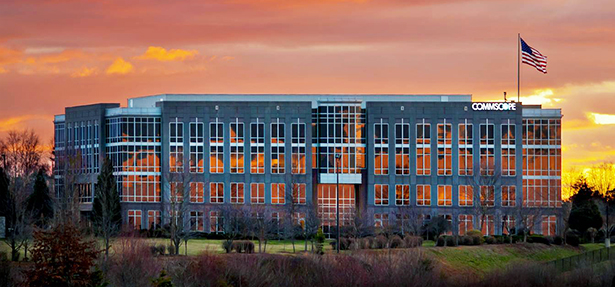 ---
Advanced Textiles
Textiles have a long history in Catawba County. Like many areas, Catawba's early industrial economy was largely made up of textile mills. The Catawba River provided a readily available, abundant water supply and many textile products were manufactured in Catawba County beginning with yarn and including sock, hosiery, and bedding. In the early part of the century, many of these textile factories moved their operations out of the country. With companies producing both wovens and nonwovens for a variety of applications, the textile industry still thrives in Catawba County. Read this case study about textile manufacturing in Catawba County. Also, please view our Advanced Textiles Fact Sheet to learn more.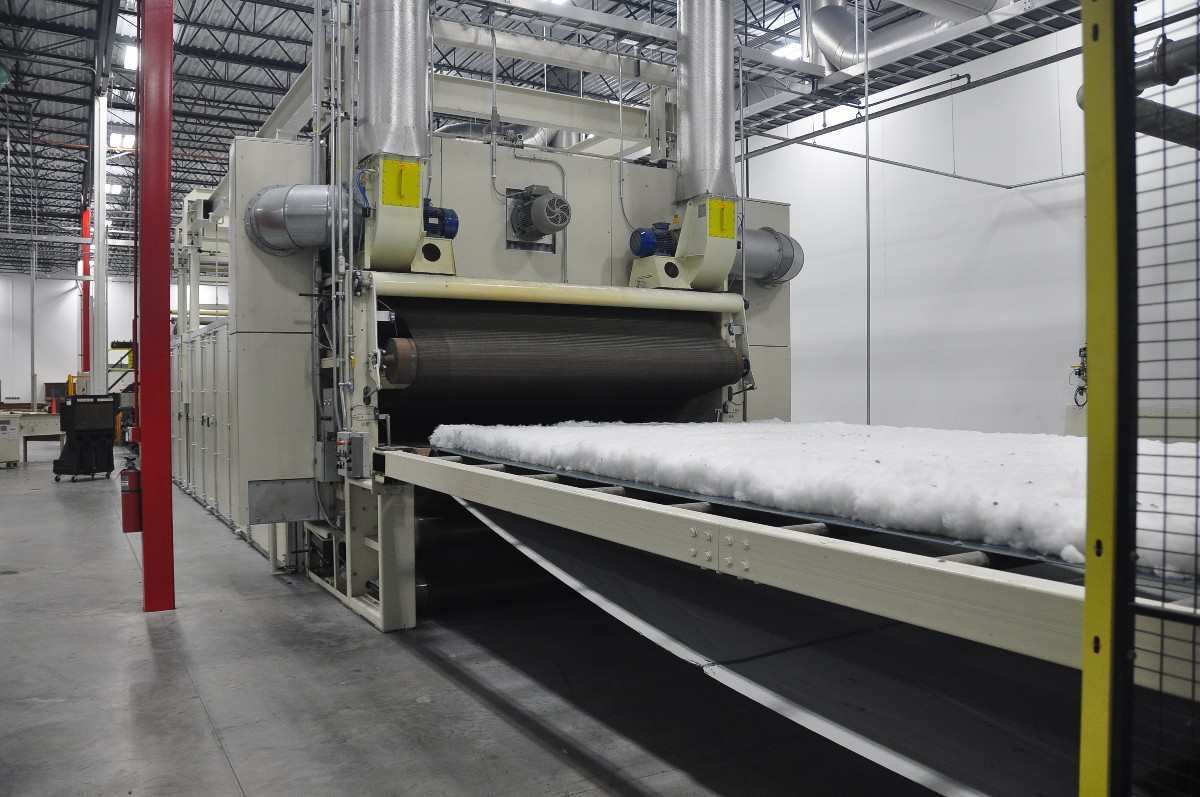 ---
Data Centers
With such an impressive collection of fiber companies, it should be no surprise that Catawba County and the surrounding area is also home to some of the world's largest and most sophisticated data centers. A targeted recruitment effort started by the Catawba EDC to establish the NC Data Center Corridor has brought jaw-dropping investments by companies like Apple and Bed Bath & Beyond to Catawba County and companies like Google and Facebook to other counties in the Corridor. These companies are able take advantage of the reliable, low-cost energy and abundant water found in the region.
With their understanding of the industry's needed and wants, the Catawba County EDC and area partners have worked to prepare a number of sites and buildings, suitable for additional data centers. To learn more, visit datacentersites.com

---
International Firms
While not technically an industry cluster, the significant presence of international firms in Catawba County makes it worth highlighting. International firms remain a fitting target for Catawba County and the EDC works closely with representatives in Europe to uncover companies who may be seeking, or could benefit from, a new US location. At last count there were over 40 internationally owned firms in the area, the vast majority of which are engaged in manufacturing. These companies employe over 4,000 workers and represent 18% of our manufacturing workforce. Some of these companies include Klingspor Abrasives (Germany), Lincotek Surface Solutions (Italy), Sarstedt (Germany), Technibilt-Wanzl (Germany), ZF (Germany), American Fuji Seal (Japan), Cataler NA (Japan), Smart Electric (Taiwan), GKN (United Kingdom), CertainTeed (France), Prysmian (Italy), Minelli USA (Italy), Pasta Piccinini (Italy), Poppelman Plastics (Germany) and Taiji Group USA (China).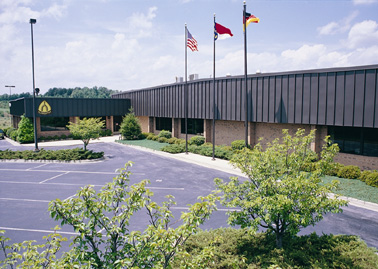 Foreign Owned Firms in Catawba County - 2022
Company
Parent Company
Product
Germany
Benz, Inc.
Benz GmbH
Metal & wood tooling
Heico Fasteners
Heimann Corp.
Fasteners for furniture
Hager Worldwide
----------
Specialty dental products
ITM Medical Isotopes
Isotopen Technologies München
Radiopharmaceuticals
Klingspor Abrasives
Klingspor GmbH
Coated & bonded abrasives
Poppelmann Plastics
Poppelmann GmbH
Plastic containers/auto parts
Sarstedt, Inc.
Sarstedt AG & Co
Plastic Medical Devices
Wanzl North America
Wanzl
Shopping & grocery Carts
Tigra USA
Tigra GmbH
Tungsten carbide tools
ZF Chassis Components
ZF Friedrichschafen AG
Auto. chassis components
United Kingdom
Canteen Vending
Compass Group
Onsite food/bev. vending
GKN ePowerTrain
GKN
Automotive gears
GKN Sinter Metals
GKN
Automotive parts
Sandler Seating, Inc.
Sandler Seating Ltd.
Furniture warehousing
Unigel USA LLC
Unigel, Ltd.
Fiber optic cable components
Unitape USA LLC
Unitape, Ltd.
Specialty fiber optic cables
Volex Interconnect Systems
Volex Group
Electrical equipment
Italy
Friulmac Inc.
Friulma SpA
Woodworking machinery
IdeaItalia
Ideaitalia
Furniture
Lincotek Surface Solutions
Lincotek Rubbiano SpA
Coatings for turbine blades
Minelli, USA
Minelli Group, SpA
Specialty wood products
Pasta Piccinini
Gastronomia Piccinini Srl
Dough, Fresh & Dried Pasta
Prysmian Group/Draka
Prysmian SpA
Fiber optic cable
Japan
American Fuji Seal
Fuji Seal International, Inc.
Shrink wrap sleeves
Cataler, NA
Cataler Corporation
Automotive catalysts
Ricoh USA
Ricoh Co Ltd
Office equipment
US Conec Ltd
Corning/NTT/Fujikura
Fiber optic mfg equipment
Sweden
Axjo America, Inc.
Axjo Plastic AB
Plastic cable spools
Camfil Farr Inc.
Camfil AB
Air filters
Essity
Essity Aktiebolag
Wound & orthopedic devices
Windak, Inc.
Windak AB
Assemble spool systems
Canada
Deetag USA, Inc.
Fluid power connectors
RMC Advanced Technologies
NanoXplore
Heavy-duty truck components
Special Metals Welding
Special Metals Welding
Welding Equipment
France
Certainteed
Saint-Gobain, SA
Plastic/vinyl siding
Joulin North America
Joulin
Industrial machinery
Legrand
Legrand Group
Cable connectors & assemblies
Others
Aqua Plastics
Aquaplastica
(Dominican Republic)
Plastics recycling
Cemex
Cemex
(Mexico)
Concrete blocks
Mosdorfer NA
Mosdorfer GmbH
(Austria)
Electrical equipment
Rosendahl Nextrom USA
Rosendahl Nextrom GmbH
(Austria)
Sales & service
Smart Electric, NA
Smart Electric Works
(Taiwan)
Distributes lighting & electrical
Universal Furniture
Lacquer Craft Mfg Co
(China)
Upholstered furniture
Wuxi Taiji Paper Industry
The Taiji Group
(China)
Spiral-wound cardboard cores